Posted by Maria T. Hurd, CPA
Disclaimer: All blog posts are valid as of the date published.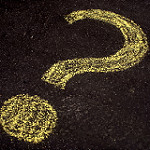 Prospective clients often want to see a sample information request letter to get a better idea of how an audit will progress. In response to that frequently asked question, we created a white paper to assist clients in preparing for their retirement plan audits. In this day and age, electronic access to professional resources is important to most, so we have provided an electronic access to a PDF of the white paper through our blog, where it can be accessed at any time.
Although it is impossible to anticipate every plan design and platform variation and its document production implications for the plan audit, we hope this document is a useful tool to use as a checklist that covers most of the potential requests from your friendly plan auditors.  Enjoy!
Financial Statement Audits of Retirement Plans Q&A
Photo by Virtual Eyesee (license)