Posted by Maria T. Hurd, CPA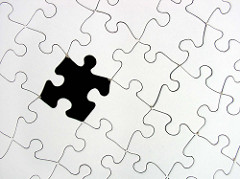 In May 2015, the U.S. Department of Labor's Employee Benefit Security Administration (EBSA) published the results of its assessment of the quality of retirement plan audits.
Overall, EBSA's review found that  39% of the audits (nearly 4 out of 10) contained major deficiencies with respect to one or more relevant Generally Accepted Auditing Standards (GAAS) requirements which would lead to rejection of a Form 5500 filing, putting $653 billion and 22.5 million plan participants and beneficiaries at risk.
In certain instances in which there were unacceptable major deficiencies, EBSA rejected three years of Form 5500 filings and mandated that the financial statements be re-audited.  Our team had the opportunity to re-audit 2011, 2012, and 2013 for a plan whose previous accountant was sent to the Ethics Division of the State Board of Accountancy. The re-audits had to be completed in a 45-day time period culminating in our submission of all audit workpapers to the Office of the Chief Accountant for review and approval.
We requested feedback as to the completeness and quality of our audit workpapers, and were so pleased to receive amazingly positive feedback regarding the quality of our audit documentation from a notoriously tough government agency. In an industry in which fee pressure and client push-back are commonplace, often resulting in auditors cutting corners, validation from the government regarding the quality and thoroughness of our work was a great reward.
For the first time, our client was able to see the difference between a generalist that treats a retirement plan audit as an afterthought and a specialized team experienced in retirement plan audits, and they really appreciated the value that we could add, guiding them through corrections of common plan operational errors.  The silver lining is that solving a common problem bonds people, and bringing this plan into compliance was a bonding experience that we got to celebrate with our new client when we got the good news in the mail, three Notices of Satisfactory Filing.
Photo by Willi Heidelbach (License)