Posted By Chris Ciminera, CPA, QKA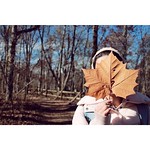 I am sure it feels like a cruel game of hide-and-seek for plan sponsors that are unable to find a participant or beneficiary to pay retirement benefits that are due. The administrative procedure seems cut and dry; however, an issue arises when there is old contact information, or the participant or beneficiary doesn't cash the check. There has been some guidance about the proper procedures a plan sponsor should take to try to locate missing participants and beneficiaries, but not much. Thankfully, that has changed recently with the DOL providing best practices to help plan sponsors in this hide-and-seek game. In this blog, I will discuss strategies that are provided by the DOL and ways to implement those strategies in hopes that it will help you win this game.
Important Information
The first thing to consider is the type of information you will need to help locate a participant or beneficiary. The DOL provides a list of relevant contact information that the plan sponsor should obtain. It may not be practical or necessary to obtain every bit of contact information listed, but remember that the more information you have, the easier it will be for you to find the participant or beneficiary, if needed.
Home address
New business address, if the participant is changing jobs
Email addresses – personal and new business
Telephone numbers – home, cell, new employer
Social media contact information – Facebook, LinkedIn, Instagram, Twitter
Emergency contact information
Prevent Hiding
With participant and beneficiary contact information in hand, you should continue to frequently monitor for changes in data. Communicating to participants and beneficiaries regularly is an important step. Under the umbrella of communicating to participants and beneficiaries, the DOL indicates important items to consider:
Ensure all communications are written in plain language and that the participant or beneficiary understands the nature of the communication. There's more of a chance that the communication will be ignored if it is not clear to the participant or beneficiary.
Explicitly state what the communication is about when providing notices.
Add procedures to the enrollment and exit processes to communicate that it is important for the plan to have accurate contact information and encourage frequent updates when necessary.
Clearly mark envelopes and correspondence with the original plan and plan sponsor name, especially during a corporate merger or takeover, so the participant or beneficiary understands what the communication is for and to help ensure that they don't assume it's a mistake or junk that can be thrown away.
Actively request updated beneficiary information. At least annually, send an e-mail to participants to review and provide updated beneficiary information to the appropriate plan contact.
Include requests for updated contact information when you provide plan communications such as the Summary Plan Description, Summary Annual Report, and so forth. Provide prompts for updated information when a participant accesses the intranet or plan webstation, if possible.
Follow up when undeliverable mail or email is returned.
Monitor custodian reports of uncashed checks. In many cases, we have seen plan sponsors not know the recordkeeper has these reports and, as a result, not realized that a participant is missing.
Review census data to ensure that date is accurate. We have seen cases where the dat of birth information is missing or the date of hire is incorrect. This incorrect data can lead to missed benefits when due.
If a plan transfers to a new recordkeeper, make sure that the participant and beneficiary information transfers completely and accurately. We see many cases when the new recordkeeper adds the date of hire to certain participants as the date of asset transfer. This information should be updated as soon as possible.
When performing these tasks, it's important to work with the recordkeeper and third-party administrator. While working with these service providers, understand how each service provider will communicate to you if they can't find a participant or beneficiary and what they expect you to do to monitor and help track down these missing participants and beneficiaries.
Actively Seek
Even in the best circumstances, problems can occur. For example, a participant moves and doesn't provide an updated address. Or, as another example, a check is mailed, but the participant throws it away assuming it is junk mail. What can be done to track down the participant? The DOL provides steps to consider to help with the search.
Check all plan and employer records for participant, beneficiary, and emergency contact information. Sometimes all it takes is finding other information you already have.
Contact designated beneficiaries and emergency contacts for updated information. If there is a privacy concern, ask the beneficiary or emergency contact to forward a letter to the participant.
Use free online search engines, public record databases, obituaries, and social media to locate individuals. States and counties provide public information to help in your search to locate a participant.
Use a commercial locator service, a credit reporting agency, or a proprietary internet search to locate individuals. Companies such as Millennium Trust and Penchecks provide solutions such as transferring the account to an IRA in the name of the participant or beneficiary. You can search background check companies' websites for address information on the internet. Such companies include BeenVerified, Truth Finder, PeopleFinder, eVerify, Spokeo, etc.
Attempt contact via United States Postal Service (USPS) certified mail or private delivery service to the last known address.
Attempt to contact the participant or beneficiary via other available means, such as email addresses, telephone numbers, and social media.
Use the Social Security Death Index as a check to determine if a participant is still living. Redirect communications to beneficiaries when the participant is deceased.
Reach out to colleagues of missing participants.
Register missing participants on public and private pension registries with privacy and cyber security protections (National Registry of Unclaimed Retirement Benefits), and publicize the registry through emails, newsletters, and other communications.
Again, performing every step will most likely not be necessary. However, doing nothing is not an adequate procedure. To properly perform your fiduciary duty required by law, you'll need to perform sufficient procedures to find the participant. More steps performed in the beginning will help ease the burden down the road.
Document Your Procedures
One of the most important steps is to document all your procedures in trying to locate the participant. Identify each step that you took, the date, who was contacted, and so forth. Doing one step and calling it a day is not sufficient. Regularly performing these steps will provide the best chance of finding the missing participant or beneficiary. The benefit is that the more steps you take and the more frequently those steps are taken, the better the chance is of getting leniency from an IRS agent or DOL investigator.
Found you!
Like all games, it takes some work to play, so you can't win if you aren't actively engaged. Obtaining the information noted above, updating it regularly, and ensuring that participants update you regularly will ensure that it is easier for you to win the game and find participants to pay them benefits that they are due. No matter how hard participants try to hide from you, their former employer, you can increase your chances of winning at the confusing game of persuading the elusive participants to take their own money. In the end, you want to be the one who says, FOUND YOU!