Posted by Saaib Uppal, CPA
Disclaimer: All blog posts are valid as of the date published.
As required by IRC Section 415, the IRS has announced cost-of-living adjustments that should be noted for retirement planning purposes.
Below is a chart that outlines employee benefit plan limits for 2018: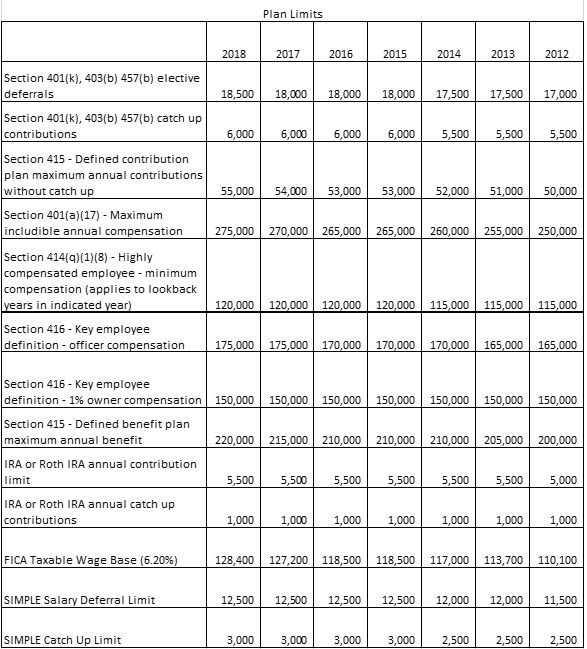 Plan administrators should ensure they pass along this new information to their participants so they have all the required information when planning out 2018.
Contact Us
Maria T. Hurd, CPA

Director/Shareholder – Retirement Plan Audit Services

mhurd@belfint.com

302.573.3918

Chris J. Ciminera, CPA, QKA

Manager – Accounting & Auditing

cciminera@belfint.com

302.573.3953